The Ötztal
One valley, endless opportunities
As the longest side valley of the Tyrol, the Ötztal is so varied. For around 65 kilometres the valley twists and turns through the Stubai and Ötztal Alps. Adventure is not only waiting for you on the mountain peaks, but down in the valley there is plenty to be discovered.
The valley begins with a relatively soft landscape. The Piburger Lake above Öetz is, in summer, the warmest lake in the Tyrol and in winter turns into an idyllic ice rink. Further up is Umhausen. The Stuiben waterfall is, at 159 metres, Tyrols highest waterfall.

There is plenty of water in Längenfeld in the AQUA DOME spa. The iconic bowls invite you to relax and enjoy. Those who prefer to sweat than swim, will find wonderful walking paths and in winter more than 60 kilometres of cross country tracks.
The upper end of the Ötztal
Soon after Sölden the Ötztal splits. One road leads to Vent. The mountaineer's village is the ideal starting point for climbing the Wildspitze, Tyrols highest mountain. The other road leads to the ski resort of Obergurgl – Hochgurgl, with its 112 kilometres of slopes. In summer the Timmelsjoch high alpine road starts here, taking you directly into Italy.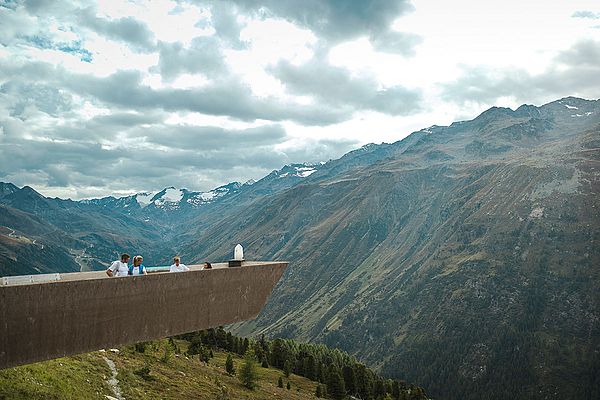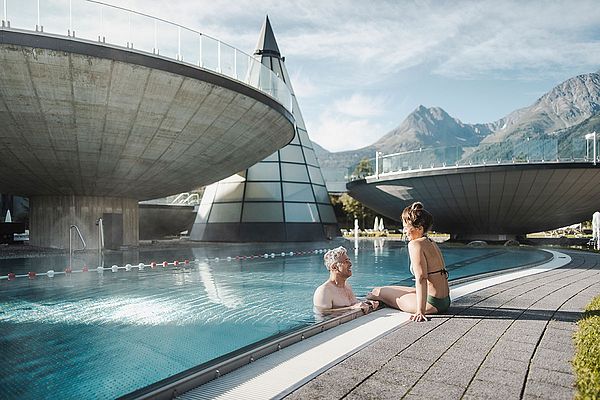 Ski resort Obergurgl-Hochgurgl.
Exclusive skiing fun on 112 kilometres of slopes.
Mountaineer's village of Vent.
Climb the classic Wildspitze, Weißkugel & Co.
Spa pleasure in AQUA DOME.
Spa, fitness and sauna covering 22 000 m²
Timmelsjoch high alpine road.
A winding road taking you over the border into Italy.
Freizeit Arena Sölden.
The family friendly adventure pool and sauna.
Top Mountain Motorcycle Museum.
The motorbike exhibition in Hochgurgl.