Price Adjustment
because of the inflation
It is particularly important to us to be the first to inform you about
all new developments – promptly and transparently.

As you can currently see from the media, the economy is among other things
under pressure due to sharply rising energy prices. Also the general increasing
Inflation and rising prices for our raw materials lead to significant additional costs.

We are constantly trying to increase these costs through internal savings and increased efficiency measures.
However, we have to compensate for part of the increased costs with a price adjustment:

Our prices have already been adjusted to cover our increasing costs.
In view of this necessary measure, we thank you in advance for your understanding
and we look forward to a good holiday at the Erhart!




incl. Enjoyment Halfboard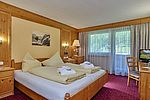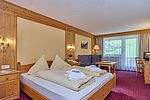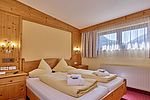 Winterprices 2023/2024
incl. enjoyment halfboard
Price in Euros per person per day including luxury half board, excluding tourist tax.

Tourist tax
Winter & Summer: € 3.50 per person/day
(2,50 € local tax and 1,00 € Infrastructure fee)

from 01.11.2023 Winter & Summer: € 4,00 per person/day
(3,00 € local tax and 1,00 € Infrastructure fee)

Children 15 and over have to pay tourist tax

Child reductions on request and availability
For children in a sofa bed in the Category HAR
for babies up to 2 years in a baby cot or for children older than 2 years in the sofa bed in the HAR room category
A baby or child is in the double room Erhart for several reasons, regardless of which age no longer possible!

Children receive a reduced evening menu!

Babies from 0 – 4,9 years: 80 % reduction on regular price
Juniors from 5 – 9,9 years: 50 % reduction on regular price
Teens from 10 – 14.9 years: 40 % reduction on regular price

Reductions will be made on the regular price as per price list.
Child reductions are valid for an sofa bed in the double room HAR with parents.
(Regular just possible in the Hotel apartment Rebecca with 2 full paying guests)